KELLY GRIFFIN,  B.A.(Hons.) LL.B.
---
Kelly joined the firm in July 2015 and her practice focuses on corporate and commercial law for owner operated and privately held businesses, real estate (both commercial and residential) and wills and estates.
Kelly enjoys assisting her clients through all aspects of the business life cycle and will advise on the incorporation and organization, purchase, sale and financings of private companies. Kelly also advises her clients on day to day matters, such as drafting and reviewing various business agreements including shareholder agreements, distribution agreements, non-disclosures agreements, consulting agreements and joint venture agreements. Kelly is also able to assist clients in their residential and commercial real estate matters and the preparation of a will.
Previously Kelly practiced corporate commercial law in Toronto for a national law firm before moving to Guelph where she gained valuable insight in her role as in-house counsel at two of Canada's largest insurance companies. While in-house counsel, Kelly was responsible for advising the applicable business units on mutual fund, life and health insurance and overall risk matters.
EDUCATION
Kelly received her Bachelor of Arts Honours degree in Psychology from Queen's University in 2002 and her law degree from Western University in 2005. In 2010 Kelly successfully completed the Canadian Securities Course.
CALL TO THE BAR
Ontario 2006
COMMUNITY INVOLVEMENT
Kelly is a past President of the Waterloo Region Law Association and a past director of the Canadian Mental Health Association – Grand River Branch.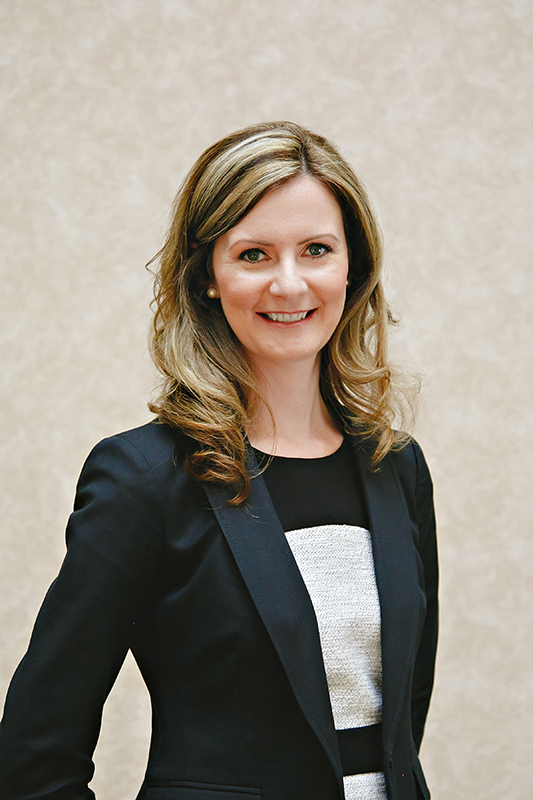 CONTACT ME
               Email: kellygriffin@sutherlandmark.com
               Phone: (519) 725-2500 ext. 248
               Fax: (519) 725-2525